[su_row]
[su_column size="2/3″] [su_gmap address="trinidad & tobago"]   [/su_column]
[su_column size="1/3″]
Address
Trinidad & Tobago
Phone
Emails
[/su_column]
[/su_row]
[su_row]
[su_column size="2/3″] [su_dropcap style="simple" size="5″]H[/su_dropcap]ey what's going on everybody? I just want to thank you for stopping on by. I decided I needed my little space in the world, a place where I could spark conversations, vent, talk about my journey, use this platform to do my trauma work and hopefully align with those who have walked similar paths as me.
I am a budding entrepreneur and have built the company Droid Island. I am currently working on my 2nd business, The Content Factory and I hope you guys join the journey with me.
I was born in Trinidad & Tobago and moved to Canada when I was about 1 month old. I lived in Canada for 27 years and decided I needed to make some major changes in my life. Throughout the blogs, I will get into everything. Trinidad always felt like home whenever I visited.
So it has been 5 years and I have learned so much in my time. I hope to bring you along with me as I dive into my life, looking at the past for lessons, and documenting my journey towards my own personal legend.
I have a passion for entrepreneurship due to the freedom it can bestow on our lives. I love having thought-provoking conversations, movies, my belly (ughh gotta get it down but I love food) and I am super excited to learn from you guys & gals as well.
So let's start this journey together and see where it all goes. I look forward to connecting with you.
Keron Rose
[/su_column]
[su_column size="1/3″]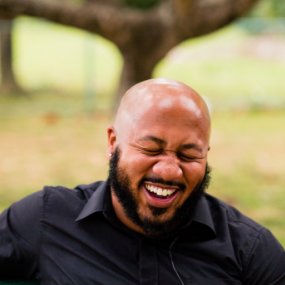 [/su_column]
[/su_row]
Say Hi